The Lifeline ARM is an automated solution for providing victims of sudden cardiac arrest high-quality and continuous CPR that is associated with better survival outcomes. Easy to deploy and use, the device delivers compressions, with complete chest recoil, at the depth and rate recommended by the AHA/ERC cardiopulmonary resuscitation (CPR) guidelines. Using a proprietary algorithm that compensates for variability in patient chest resistances, the Lifeline ARM delivers precise compressions, an important factor for effective CPR.

BUILT FOR DEMANDING ENVIRONMENTS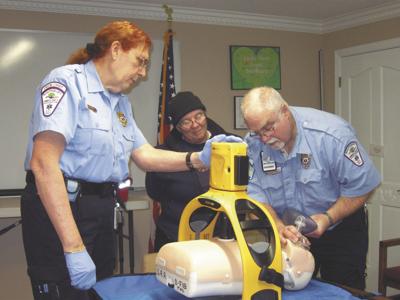 Multiple Protocols make the Lifeline ARM
Defibrilate concurrently.
INDISPENSABLE ACCESSORIES
AUTOMATED CHEST COMPRESSION
MORE BENEFIT THAN MEETS THE EYE
Most First Responders are fatigued after just 5 minutes of manual compressions. Go Longer with ACC.
ACC ensures each compression is as high of quality as the first, even as the battery depletes.
By some estimates, even the highest-trained EMS responders deliver proper CPR about 30% of the time. ACC increases that figure to 100%.
Use your workforce more efficiently - Not having to provide CPR frees another set of hands for more pressing issues.
The Defibtech Lifeline ARM:
Speak to a Representative Today